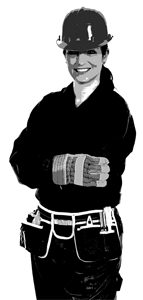 Education, training and work
Local job opportunities

Looking for your first job since leaving school or college? Or maybe a part-time job to support you while you are studying? Then take a look at the range of job opportunities we have available in and around King's Cross to take that first step onto your career ladder.
We have roles in hospitality and catering, retail, hair and beauty, care, facilities management and many more. Visit kxrecruit.co.uk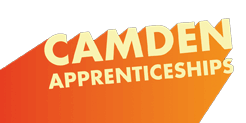 Apprenticeships are open to anyone aged 16 plus.
If you're leaving school or college, you can earn while you learn.
Or if you're in work and want to change career - or you've had a career break and want to get back into a job - an apprenticeship could be for you.

An apprenticeship is the best way to get into the construction industry and gain a recognised vocational qualification, leading to NVQ Level 2 or above in your chosen trade.
You'll gain the skills, knowledge and practical experience you need to get into construction.
Camden Careers and Connexions service offers information, advice and guidance on education, work and training – so you can find opportunities that are right for you.
We're offering 'virtual drop-ins' for young people who want to talk to an adviser about jobs, education, training or apprenticeships over the phone - and, since 26 July 2021, face-to-face sessions with a personal adviser are now available by appointment.
Camden Supported Internships
Do you have a learning disability and / or disability, an education, health and care plan and are in your final year of school or college?
If yes, and you really want to work, but you need intensive on-the-job support and are not yet travel-trained, a Supported Internship could be right for you.
We offer a structured study programme, based mostly in a host business for one year, enabling young people aged 16 to 24 to get paid work at the end.
We have a range of Supported Internships available in Camden.
Find out more:
Phone: 020 7974 4358 / 3061
Project Choice supported internships
Camden Council is working with the Royal Free Hospital and Project Choice to deliver a supported internship programme for young people aged 16 to 24 with special educational needs and disabilities (SEND). Find out more here