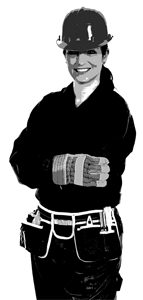 Education, training and work
Careers and Connexions
During the ongoing COVID-19 crisis, Connexions has been running a virtual drop-in service, although face-to-face sessions are now available by appointment.
The virtual drop-in is open by telephone every day, Monday to Friday, from 10am to 1pm and 2pm to 4pm.
You can chat over the phone to a Connexions careers adviser and get advice on training, education and jobs, including apprenticeships.
Call 020 7974 7252 or you can email us at connexions@camden.gov.uk
Face-to-face sessions with a personal adviser are now available by appointment - call or email us to book
Connexions is for young people aged 13 to 19, or up to 25 for young people with special educational needs and disabilities (SEND).
Your Future
Your Future has been set up in Camden to help make it easier to navigate the services available, provide one to one advice and signpost you to the right support based on your needs.
If you're 16 to 24 looking for work or job advice, Your Future is here to help. Find out more and contact us