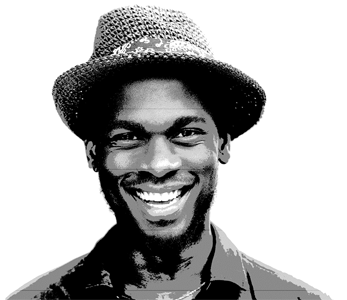 Get involved - have your say, make a difference
Youth MP and Deputy Youth MPs
The current Youth MP is Athian Akec and our two Deputy Youth MPs are Jessie Wernick and Asma Maloumi.
The Youth MP, and two Deputy Youth MPs, have a two-year term and are the voice for Camden young people, seeking to put forward their interests in local decision-making, as well as representing the views and interests of local young people at regional and national level through the UK Youth Parliament (UKYP).
Youth MP Election 2020
From 16 to 27 March, the Youth MP Election 2020 will be held in schools and youth centres across Camden. All 11 to 19-year-olds who live in Camden, go to a local school or college, or work in the borough, are eligible to vote.
You will be asked to choose your new Youth MP and the two new Deputy Youth MPs. They, together with Camden Youth Council, will represent your views and issues that are important to you over the next two years. Watch this space for details of the candidates, their manifestos and how to vote.
Your newly-elected Youth MP and Deputy Youth MPs will:
lead Camden Youth Council
attend regional and national events
attend the UKYP national meeting to decide on future campaigns
attend the UKYP event at the House of Commons to debate and vote on national campaigns
meet senior Council officers, councillors and other local decision-makers
visit schools and youth clubs
oversee the progress of the issues outlined by young people at the annual Camden Shout Out
represent the views of local young people at a range of council and community meetings.
The Youth MP election is organised by staff in Camden's youth service and local young people.
To find out look out for updates on this website, email rashid.ali@camden.gov.uk or camdenyouthmp@outlook.com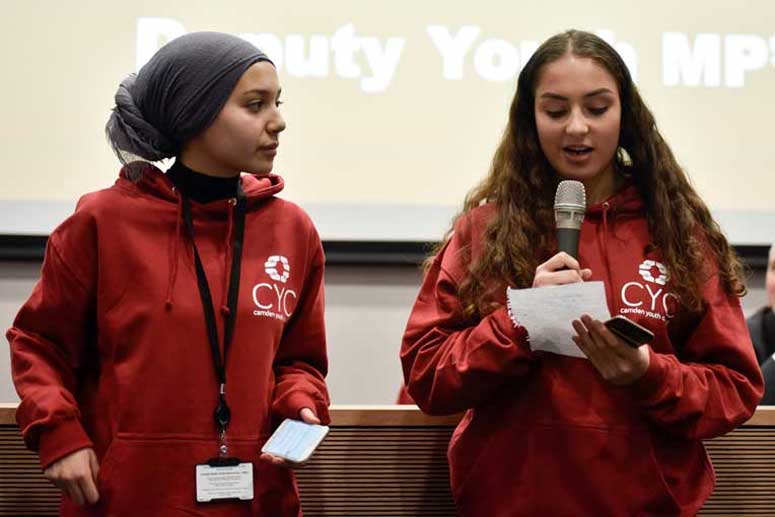 Deputy Youth MPs Asma Maloumi (L) and Jessie Wernick at Camden Shout Out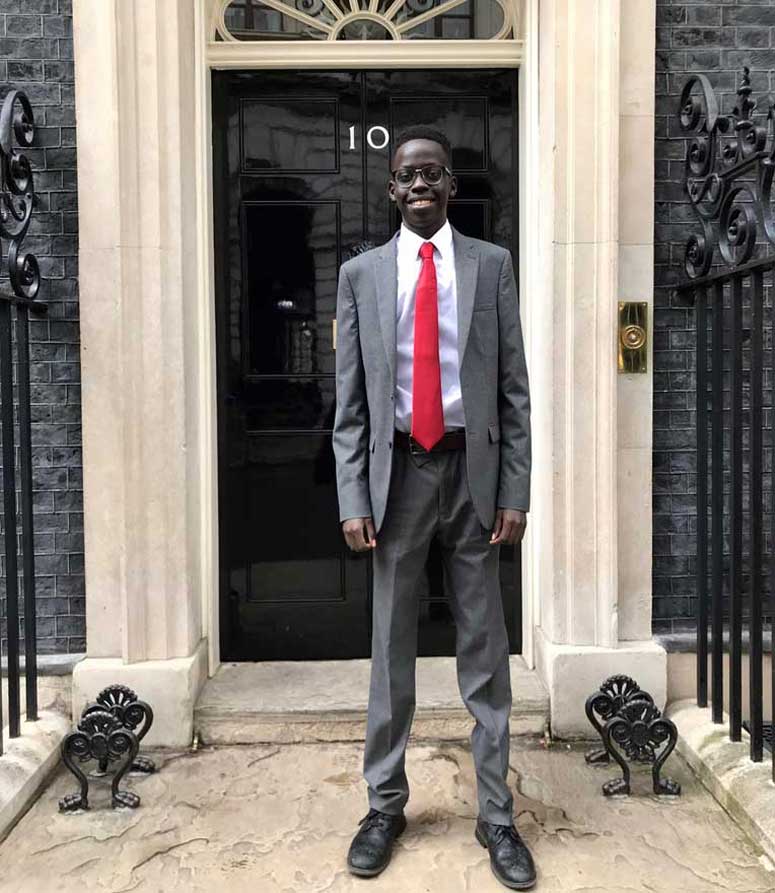 Camden Youth MP Athian Akec at 10 Downing Street