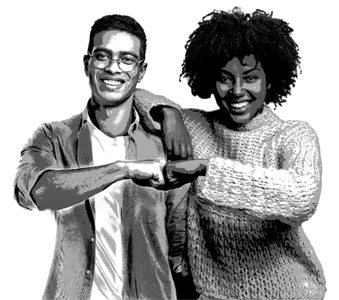 BODY TALK – HEALTH AND WELLBEING, RELATIONSHIPS AND SEX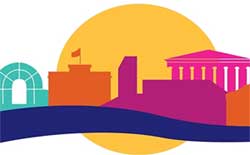 Relationships and Sex
The Camden and Islington Young People's Sexual Health Network (Camish) is free and confidential.
If sex and relationships are on your mind, come and talk to us at any of our clinics.
We can offer practical advice, contraception and testing for pregnancy and sexually transmitted infections or just talk about any questions or problems you may have.
Our sexual health clinics are for anyone under the age of 25. It doesn't matter who you are, where you live, or what your situation is.
COVID-19 UPDATE: Brook Euston, the Brandon Centre and Pulse N7 clinics remain open to anyone aged under 25 during the COVID-19 pandemic. We offer telephone consultations, with booked appointments where needed. Please call us before coming to a clinic: where we are and opening times
We are here to help you, not judge you.
If you are worried about coming or need any additional support to get here, please contact our clinics and we'll try to help.
What we offer
Pregnancy testing, advice and referrals
Contraception (e.g. pills, patches, implants and coils * )
Check-ups and treatment for sexually transmitted infections (Chlamydia, Gonorrhoea, Trichomonas Vaginalis, Syphilis, HIV, Hepatitis)**
Signposting to other services
Counselling, mental health and wellbeing support.
* Certain types of contraception are only offered on certain days or at certain clinics. Please call the clinic before you come.
** Trichomonas and Hepatitis testing is only available in the Pulse clinics.
Find out more
Do you need emergency contraception
(the 'morning after' pill)?
Emergency contraception can be taken if you had sex without using condoms or other contraception or if you think your contraception has failed.
There are two types of emergency contraception:
1) the emergency contraceptive pill (or morning-after-pill)
Levonelle can be taken up to 72 hours (3 days) after sex
EllaOne – can be taken up to 120 hours (5 days) after sex
It is available free for under 25's from our clinics and some chemists across Camden and Islington.
Find your nearest chemist
2) the intrauterine device (IUD or coil) – can be inserted up to 120 hours (5 days) after sex, or or up to 5 days after the earliest time you could have ovulated.

Available at Margaret Pyke/Mortimer Market and the Archway Centre.
Need free condoms?
The Come Correct scheme offers free condoms and different outlets across 32 boroughs in London.

All you need to do is register at a site.
For more details check out comecorrect.org.uk
Need a test kit for sexually transmitted infections?
If you're 16 and over, and don't have any symptons, you can order a home testing kit for sexually transmitted infections from Sexual Health London.
Kentish Town

The Brandon Centre : Opening hours / map
"Everyone is so friendly and helpful! So reassuring to know that there are always people here to help and support you when you need."
"Welcoming staff. I like that it normalises things that could otherwise be deemed embarrassing. Easy to get an appointment"

Euston

Brook : Opening hours / map
'Incredible staff. Receptionist super friendly and welcoming. The nurse was very helpful and supportive. Amazing team and service.'
'Felt like it was safe place and open to talking about sex and the desire to want to have sex. Didn't feel judged at all, but empowered instead'

Holloway

Pulse N7 : Opening hours / map
"Always friendly and respectful without any discomfort."
"It's my first time here and you are all sweet and want to help, thank you."
"Always a good experience with nurses that make you feel safe and comfortable"

Take a tour of our clinics
Brook Euston
The Brandon Centre
Pulse N7
Are the clinics confidential?
The Camden and Islington Young People's Sexual Health Network includes the following services: Pulse N7, Pulse@Lift, Pulse@the Hive, Pulse@CANDI, the Brandon Centre and Brook Euston.
Your visit is confidential, which means we don't share information about your visit with anyone else for example parents, teachers, youth workers or GP.
In exceptional circumstances, for example if you or friends are in serious danger or we are worried about your safety, we may have to speak to other professionals in order to help protect you. We would always try to discuss this and any concerns about your welfare with you first.
When you register with one of our services, where necessary and with your consent, we will share your information with our healthcare partners above.
Please note that our Pulse services are provided by Homerton University Hospital NHS Foundation Trust, therefore any data held will be on their shared computer system and you don't need to re-register each time you visit one of their other services.
Please ask any staff member at our clinics if you would like more information.
*Our confidentiality statement was written by young people.
On 25th of May 2018 the General Data Protection Regulation (GDPR) came into force in the European Untion. The purpose of the GDPR is to provide a set of standardised data protection laws across all countries. This should make it easier for EU citizens to understand how their data is being used and also raise any complaints.
For more information, please visit the websites below of the Camish clinics you are attending or speak to a member of staff.