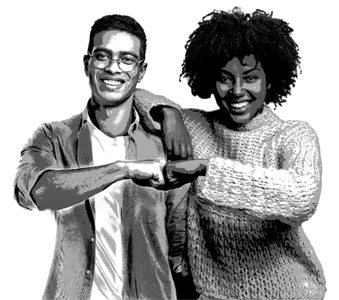 BODY TALK – HEALTH AND WELLBEING, RELATIONSHIPS AND SEX
Support for young people during the COVID-19 crisis
To help you stay happy and healthy through this crisis we've put together some of the best online resources we could find in this Camden Rise news blog post.
Kooth - a free, safe and anonymous online wellbeing and mental health support website for 11 to 18 year olds - is also available in Camden. Find out more and how to sign up here.
You can also read or download our simple guide, called '6 Ways for Young People to Manage Feelings of Anxiety and Stress'.
Emotional wellbeing
Your mental health is just as important as your physical health.
If you are not feeling emotionally well there are many ways to find help and support.
Want to find mental health support in Camden?
This video shows some of the places can find help
These are links to the support services shown in the video where you can get help
This site has information about different types of mental health support
What happens if I see a counsellor?
This video shows what happens when you decide to see a counsellor or therapist
Childline
You can also chat to someone online at Childline or by phone on: 0800 1111

Kooth

Kooth offers free, safe and anonymous online wellbeing and mental health support for young people aged 11 to 18 - and it's now available in Camden.
If you live in Camden, you can sign up now for confidential support through a text-based conversation with a qualified counsellor.
You can also join regular online forums and discussion boards with other young people, read articles written by young people and contribute your own article or short story.
Kooth also has fun and easy-to-use tools to enable you to track your moods - what makes you feel relaxed, happy, stressed or upset - and set personal goals.

Counsellors are available from 12noon to 10pm on week days and from 6pm to 10pm at weekends, every day of the year on a drop-in basis. Young people can access regular booked online counselling sessions as needed.
Outside counselling hours, young people can message the Kooth team and get support by the next day.
Check out Kooth.